Creighton Model Classes:
INTRODUCTORY SESSIONS: (60-90 min)
Each client begins with attending an informational Introductory Session about the method. The Introductory Sessions are typically held at our office with other prospective clients but may be privately scheduled or done long distance.
FOLLOW-UP SESSIONS: (1st & 2nd F/U 60-90 min each; Subsequent F/U 30-60 min)
After the Introductory Session, it is highly recommended that each client schedule a Follow-Up session to begin tracking their own individual fertility. It is during these private sessions that a client will begin to grow confident in their observations and charting. Eight sessions, which generally cover a 12-month period, are highly recommended to be able to have a good handle on how to properly use the system. Following this time, clients will have follow-ups at least every 6-12 months through menopause. Frequency of follow-ups increase with breast-feeding or other changes related to medicines or menopause.
* Distance learners to pay for postage
* Payment plans can be arranged
NaProTechnology® Consultation:
NaProtechnology® focuses on restoring health to normal. This is helpful for teenaged girls and women of all reproductive categories for their own health and future children. Fertility awareness-based methods (FABM) of family planning such as the Creighton model (CrMS) are vital to NaProtechnology® and patients should continue to see their instructor on a timely basis. In addition, men's health is addressed and can be helped with this process.  Dr. Marsh is licensed in California and Nevada and can see patients in the office or via telehealth.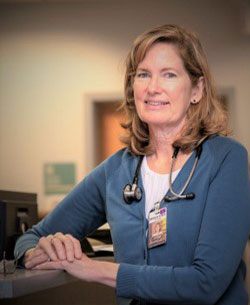 Dr. Gretchen V. Marsh
D.O, CFMC, CFCP
About Fertility Care Center Of Reno:
By focusing just on NaPro consulting, Dr. Marsh will be able to see patients in a timely manner. Therefore, patients coming to her must have their own primary care provider for their general health care needs. Dr. Marsh will not prescribe controlled medicines such as pain killers or anxiety medicines. Nor will she be filling out disability forms or writing notes for emotional support animals and other primary care needs.
Dr. Marsh is licensed in California and Nevada and can see patients in the office or via telehealth.   Medical information is kept on a HIPPA compliant electronic health record.  Please try to have available any previous lab, X-ray, ultrasound, and PAP reports.
Conception is allowed to occur naturally and can occur with even perfect use of CrMS. I have chosen to follow the norms of NaProTechnology® and the Creighton model Fertility Care System wherein medical techniques of assisting conception are for a man and woman who are married. This is not to disrespect couples in other situations and I am happy to help them restore health. There are many opportunities at other clinics to help couples achieve pregnancy and build their family.
About Appointments:
Appointments for NaProTechnology® are generally 60 minutes for the initial consultation. It is best that a woman has at least 2 months of charting prior to coming for an appointment. Appointments can be in the office or via telehealth for California and Nevada patients.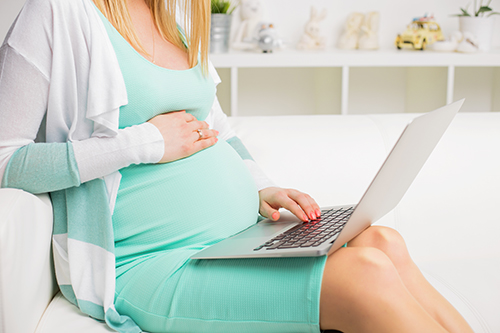 About Payment:
Most insurances and healthshares are accepted.   You may also choose to pay directly without billing insurance.  Self-pay patients welcome. You may call the billing department (800)-906-7828 to see if your insurance is now accepted.
Initial consultation of 60 minutes is $200.00
Follow-up consultation of 30 to 45 minutes is from $100-$140.00.
Dr. Marsh uses the My Catholic Doctor telehealth platform which allows her to see patients in California and Nevada and allows her to accept insurance.